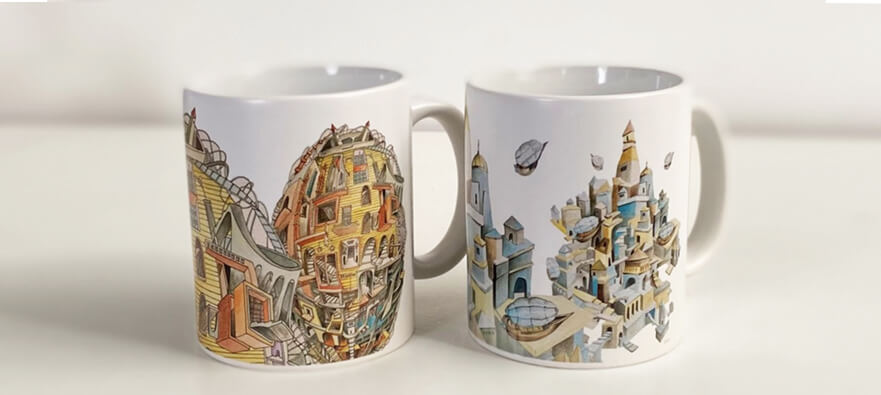 My day starts with a nice cup of tea; each morning I look among my collection of mugs and pick the one I want to use on that day.
So why not make my own?
I picked a watercolor and decided to make my own mug... but then I found I needed another one. So here I have my pair... One depicts Zirma, the redundant city where memories include dirigibles flying in all directions. The other city is Zoe where the traveller roams around and has nothing but doubts; this is the city which leads to confusion.
The mugs are made of high quality matt ceramic, measure 8 cm in diameter and 9,5 cm in height. Dishwasher safe.
Price: € 9
You can order yours today: email colleenco@gmail.com for a shipping quote.